Mark B. Heffner, Esq.
Founder & Partner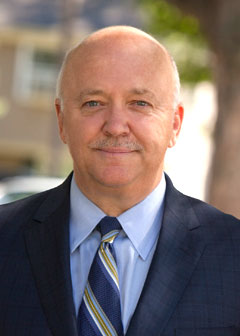 Mark B. Heffner, Esq. founded Heffner & Associates in 1992 to serve the needs of older Rhode Islanders and their families. Mark began the practice of law in 1982 at larger law firms, but in 1988, he experienced an elder law crisis within his own family. This incident made Mark decide that the best way to help fellow Rhode Islanders who are faced with elder law issues was to found a law firm focused on elder law.
Much of Mark's work involves seeking to preserve an elder's assets from the devastating cost of nursing home care. He also focuses on working with clients to ensure that they have put mechanisms in place to enable someone of their choosing to make financial and health care decisions when they are unable to do so themselves. He also helps clients ensure that upon their death, their assets pass as smoothly as possible to those they choose.
Mark also works with the children, spouses, and other loved ones of those many elders who have not planned in advance. When needed, he guides these clients through the process of probate court, whether in guardianship while the elder is living, or in a decedent estate after passing. Twenty-five years of working with older Rhode Islanders and their families has taught Mark that it is never too late to produce a good result, even when there has been no advance planning.
Because elder law is constantly changing, Mark believes it is critical that he remain on the cutting edge in his knowledge of elder law. As one of only 400 attorneys in the United States designated as a Certified Elder Law Attorney by the National Elder Law Foundation, Mark accesses educational programs with other top elder law attorneys throughout the country. As a member since 1990 of the National Academy of Elder Law Attorneys, Mark also regularly attends and has presented at other national elder law conferences.
Mark is regularly called on to share his knowledge of the latest developments in elder law with other attorneys in seminars sponsored by the Rhode Island Bar Association. In 2010, Mark was asked to design and teach the first elder law course given at Rhode Island's only law school, Roger Williams University School of Law. In response to his students' interest in elder law, Mark continues to teach this introductory course in the fall semester, and has developed and teaches an advanced course in the spring focused on examples of elder law issues which students will face in practice.
Mark's commitment to older Rhode Islanders and their families was manifested during his ten years as a member of the Rhode Island House of Representatives. During his five terms as a state representative, Mark formed and chaired legislative commissions whose work has produced significant reform and modernization of Rhode Island's guardianship and probate laws.  After leaving the legislature in 2000, Mark continued his public service as a member of the State Ethics Commission.
He has been a member of the board of the Rhode Island Alzheimer's Association and still contributes his services as a regular speaker to Alzheimer's caregiver groups.
Mark is a proud native Rhode Islander, having been born in Newport and raised in Warwick. Part of Mark's commitment to older Rhode Islanders comes from his gratitude to his teachers and the taxpayers who supported his education in the Warwick public schools. Mark believes their commitment was essential for his admission to and graduation from Harvard University and Boston College Law School, enabling him to pursue a career he loves.
Mark has been married for 30 years to another native Rhode Islander, the former Mary Thompson of Riverside, whom he met at Boston College Law School. Mark and Mary live in Barrington, and have two children, Mark Jr. and Matthew.