About Us
We are a law firm focused on solving problems and achieving results for older Rhode Islanders and their families. Perhaps you are:
the child of an aging parent facing the costs of a nursing home;
a husband or wife whose spouse has been diagnosed with Alzheimer's Disease;
a retired couple who wants to protect their assets and avoid probate and taxes; or
a relative or a friend of an older person who has been receiving conflicting or confusing advice.
In each of these cases and in many others, we are here to help provide you with expertise, support, and an individualized action plan designed to achieve the best possible result for you.
Our focus is on achieving results for our clients. Those results may be measurable — the value of the life savings preserved from spending on nursing home costs. Or they may be intangible — the relief that a spouse or adult child feels, knowing there is something that can be done for an ailing elder. In every case, our satisfaction comes from giving our clients peace of mind, knowing that they have one less problem on their hands.
The story of Uncle Buz and Aunt Claire (see below) is the story of how our firm was created more than 20 years ago. It also explains why passion and compassion are at the core of our firm. In serving our clients — each with their own unique circumstances — we apply the same intensity of effort and same focus on individual needs that produced a positive outcome for Uncle Buz and Aunt Claire's family.
The story of Uncle Buz and Aunt Claire
The passing of my godfather Uncle Buz in 1988, and the resulting placement of my Aunt Claire in a nursing home, is the reason why I became an elder law attorney.
Claire suffered from Alzheimer's Disease and Buz was her primary caregiver. His passing left my cousins with no choice other than a nursing home placement.
At the time, my law practice involved estate planning, probate, and tax law. When my cousins told me that virtually all of Buz and Claire's modest assets, including their home, were in jeopardy of being consumed by Claire's nursing home costs, I was both surprised and angry.
Surprised, because like virtually everyone at the time (and even today), I believed that Medicare or their other insurance would cover nursing home costs as it covered most other medical expenses. Angry, because when I learned that this was not true, I was outraged by the unfair situation facing Buz and Claire, who had worked hard all their lives and played by the rules.
So I set out to find a solution. Fortunately, because of the nature of my practice, I had experience and knowledge in most areas needed to attack the problem. The one glaring issue was in the then-little-known world of Medicaid eligibility. At the time, this area of the law was known only to legal services attorneys and others representing people with limited means.
So I focused on learning the Medicaid laws and regulations. While practicing tax law is challenging, Medicaid practice is actually more difficult, largely because Rhode Island, like every other state, has its own particular rules and procedures regarding eligibility. Nevertheless, I stayed with it, because I knew that the alternatives — including exposing Buz and Claire's home to a lien by the State — were completely unacceptable.
The story of Uncle Buz and Aunt Claire has a happy ending. Claire was able to receive the care she needed at a nursing home, paid by Medicaid for nearly all of her more than ten-year stay. And, as a result of a plan which I designed and implemented, Buz and Claire's home was passed on to my three cousins without the state lien which would have otherwise wiped it out.
Although I was able to achieve a positive result for Buz and Claire, it continued to bother me that people just like them — people who had contributed to the schools and communities from which I have so greatly benefited — could find themselves in this situation. So I decided to include Medicaid planning as a significant area of my practice, while continuing in the complementary areas of estate planning, probate and tax.
Around that time, I learned that other lawyers in other states were beginning to do the same thing, and that the practice had developed a name — "Elder Law." In 1990, I attended my first conference of the National Academy of Elder Law Attorneys in San Diego, and I have been an active member ever since.
I found then — and more two decades later, I continue to find — a unique combination of intellectual challenge and personal satisfaction in the practice of elder law.
Contact Mark Heffner Today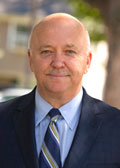 Jefferson Office Park
615 Jefferson Boulevard
Warwick, Rhode Island
02886