A couple weeks ago I was pleased to speak at a CLE on Current Developments in Medicare and Medicaid for Long-Term Care offered by the Rhode Island Bar Association.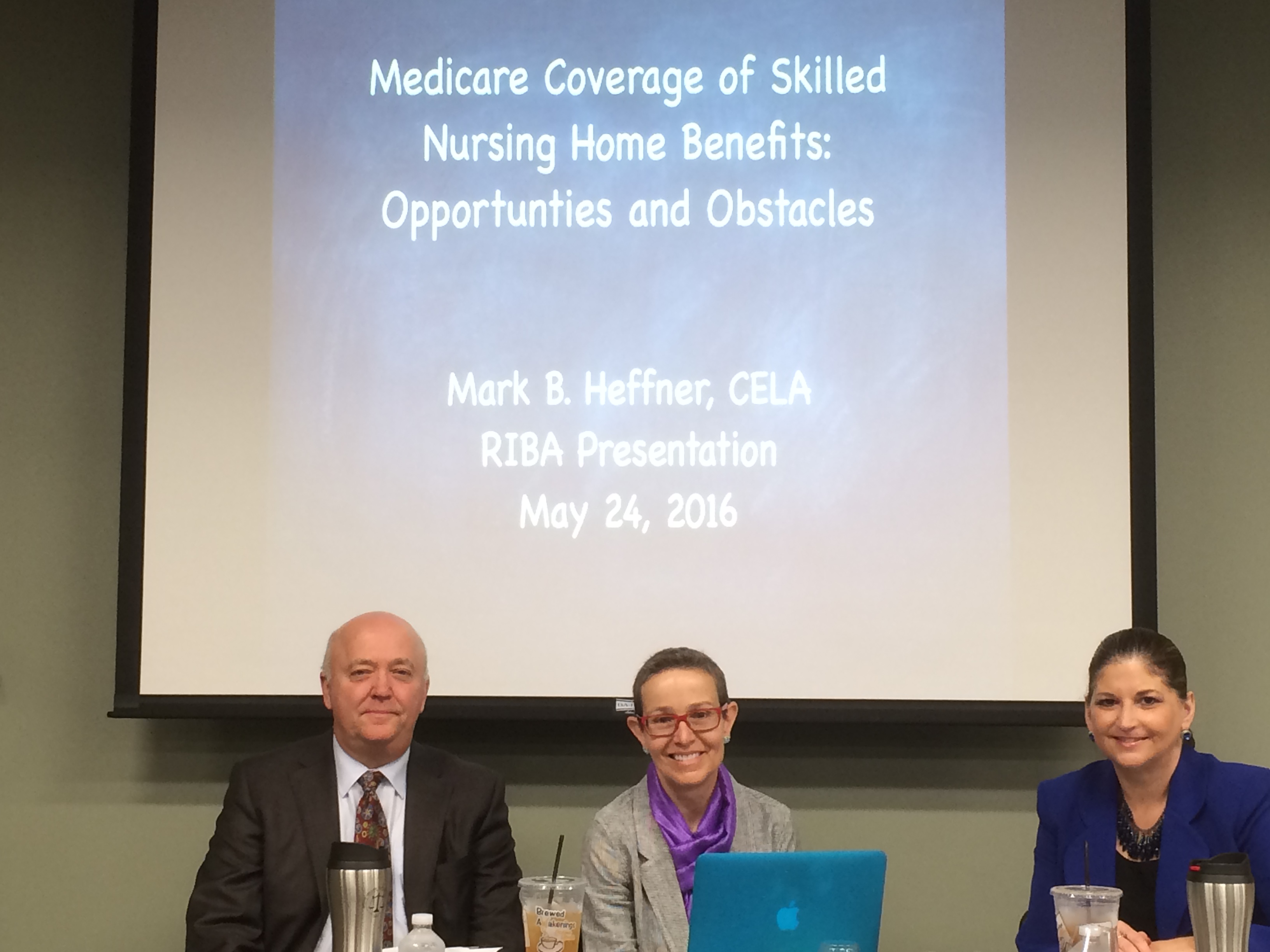 Two seniors members of the Executive Office of Health and Human Services, Jennifer Wood, Esq. and Deborah George, Esq., and I shared an under-used technique to enable clients to obtain extended access to the Medicare Part A skilled nursing home benefit.
We also discussed changes in the structure and procedures at the Rhode Island Offices of Health and Human Services (OHHS) and the Department of Human Services (DHS) and how to assist clients with Medicaid applications.
As reported by the RI Bar Association, the CLE was very well-attended, with the in-person presentation and live webinar each drawing more than 70 participants.
If you missed the live presentation, the On Demand webinar is now available; details are below.
Current Developments in Medicare and Medicaid for Long-Term Care
Credits: 2 RICLE
Run time: 1 hour 46 minutes
Price: $135 (RIBA members) or $120 (new lawyers)
photo source: RI Bar Association