June is Alzheimer's & Brain Awareness Month, and the Alzheimer's Association wants everyone to know that if you've got a brain, you're at risk for developing the disease.
We wanted to share this helpful infographic that the Alzheimer's Association has created to encourage everyone to take care of their brains through physical, mental and emotional wellness activities, reminding us that it's never too early or too late to start developing these healthy habits.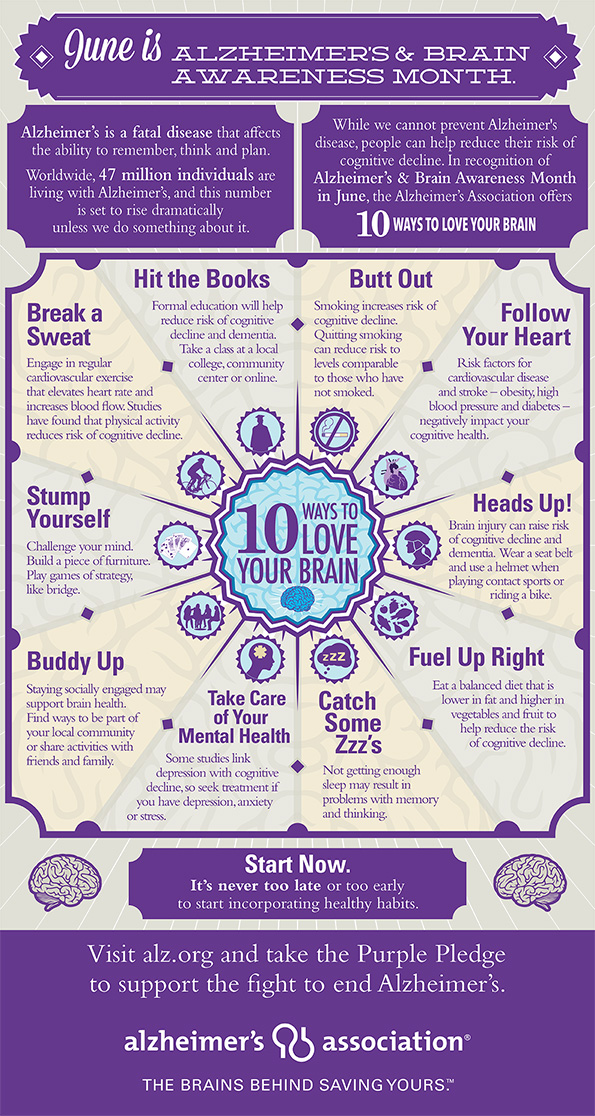 In Rhode Island, we'll soon be marking The Longest Day, "a sunrise-to-sunset event that symbolizes the challenging journey of those living with the disease and their caregivers" all around the world.
As part of The Longest Day, this Sunday, June 21st, you can join other Rhode Islanders at Pawtuxet Village for the special Wish Lantern Lalapalooza fundraising event, where you can purchase environmentally-friendly lanterns, decorate them in honour of a loved one affected by Alzheimer's, and release them into the summer night.